Frequently Asked Questions (FAQs) about services and products offered by IREFCU:
Q1. How much does it cost to join IREFCU?
A1. There is no membership fee, although a $5 minimum share balance must be maintained at all times.
Q2. Can my spouse or child become a member of IREFCU?
A2. Yes, so long as you are currently an IREFCU member.
Q3. I'm thinking of buying a new car. Can I get pre-qualified for the loan by IREFCU before going to the dealer?
A3. Yes. Upon submission of the required application forms, we will gladly pre-qualify members for the purchase of a new automobile. Contact us at 336-852-7511 to obtain the necessary forms.
Q4. What are your hours of operation?
A4. We're open from 8:00 a.m. to 12:45 p.m. Monday through Friday. We're closed on legal holidays.
Q5. I need to make a withdrawal from my account. Will I be charged a withdrawal fee?
A5. Usually, no. However if you make more than three withdrawals per calendar month from the same account, a $2 processing fee will be charged for each subsequent withdrawal.
Q6. Is my IREFCU account insured?
A6. Yes. The National Credit Union Association (NCUA) insures all monies on deposit with IREFCU up to $250,000 per depositor. See the Links section for access to the NCUA site.
Q7. Can IREFCU help me get a good deal on a new car?
A7. Absolutely. We have agreements with several local dealers which allow our members to enjoy preferential pricing on the purchase of a new vehicle (see the "Products & Services" section). We also have a number of consumer guides and a special vehicle locator/delivery service which may assist you in your new car search. Contact us at 336-852-7511 or come by our office for details.
Q8. Can I get a home mortgage, or refinance my existing mortgage, through IREFCU?
A8. Yes, IREFCU can now help you through the mortgage process! We offer a variety of long-term mortgage products through our partners, Homeowners Mortgage. Whether you want an adjustable rate, construction, or fixed-rate mortgage (up to 40 years), call us at 336-852-7511 or check out your options at Homeowners Mortgage online.
Q9. Can I apply for a credit card through IREFCU?
A9. Yes, IREFCU offers both Visa Classic and Visa Gold cards with competitive rates. Come by the office or call us at 336-852-7511 for more information.
Q10. Can I access my account information online?
A10. You can now access your account information online using Internet Banking 4.0 provided by Worldwide Interactive Services, Inc. Click on the link provided, then click "NEW USERS CLICK HERE" for initial login instructions. Call us at 336-852-7511 if you have questions.

Credit Union Auto Buying Service (
http://cuabs.com
) in Winston-Salem, NC, also serving Greensboro, NC and High Point, NC is proud to be an automotive leader in our area. Since opening our doors, Credit Union Auto Buying Service has kept a firm commitment to our customers. We offer a wide selection of vehicles and hope to make the car buying process as quick and hassle free as possible.
If you would like financing options and you are in the market to purchase a new Pre-Owned or used car, SUV or truck, we will provide assistance to help you find financing options that fit your needs! Whether you have bad credit, no credit, or are a first time car buyer, you can trust that Credit Union Auto Buying Service will get you into the car, SUV or truck you choose with professionalism and attention to your needs.
Credit Union Auto Buying Service offers a full selection of service areas including:
Pre-Owned Vehicle Sales
Car Loans and Financing
Important!
The sites referenced below are not maintained by IREFCU. You should review the security features and privacy policy of any site before submitting personal or financial information.
Our Mission: Provide credit unions with the best federal advocacy, education and compliance assistance in the industry.
The National Association of Federal Credit Unions (NAFCU) is a direct membership association for federally insured credit unions. We are committed to representing, assisting, educating and informing our member credit unions to help them grow, and help grow the credit union industry. Grow stronger.
Our Beliefs: We believe in credit unions
We believe that credit unions are the best option for consumers. Period.
We believe credit unions deserve the absolute best in advocacy, education and compliance assistance.
We believe in providing our members "extreme member service." Every. Single. Day.
We believe our members deserve an association that is frugal, efficient and effective when spending their dues dollars.
We are not just a trade association. We believe in credit unions and their mission.
Our Story: A hole in the wall and a hole in the marketplace
NAFCU started in a bar (a hole-in-the-wall, as they say). A late night discussion ensued among credit union cohorts about specific federal interests of credit unions that just weren't being met. There was a hole in the marketplace. In 1967, NAFCU was formed by a group of credit unions to fill that hole.
Since its founding, our small, but agile association has been a highly effective advocate for credit unions at the federal level. We were the first credit union trade association to set up shop in the Washington D.C. area and have been storming the Hill for and with our members ever since.
We have crossed many milestones since our first major victory in 1970, when the National Credit Union Share Insurance Fund (NCUSIF) was enacted. We were the sole (and successful) defender of the NCUSIF in the early 1990s when regulators and the White House were advocating for major change to it, and we were the only trade association to oppose the CFPB's authority over credit unions when the agency was formed (a stance we keep to this day as we fight to reduce the agency's burdensome impact on credit unions).
Over the years we have been able to build on our foundation, growing stronger with our members and steadfast in our beliefs and focus: providing unwavering federal advocacy, top-rated education, one-of-a-kind compliance assistance and supreme responsiveness. Why? Because we believe credit unions are the best and they deserve the best.
Our Team: Always here for you
What makes NAFCU who we are is the team that stands behind it. Led by our dynamic leadership team, our hardworking staff of just 65 builds direct connections and lasting relationships with our members. You can always reach us directly and we pride ourselves in providing you with extreme member service.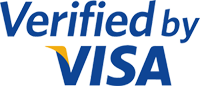 Verified by Visa is a global solution designed to make online purchases more secure by helping ensure payments are made by the rightful owner of the Visa account. One of its objectives is to continue to build consumer confidence in online shopping—similar to that in a physical shopping environment.
Verified by Visa often works behind the scenes when you're shopping online. There may be times when you will be asked by your bank to provide more information to confirm the purchase. This helps make certain that you're the only person using your card online.
Visa offers comprehensive fraud protection, but Verified by Visa goes even a step further, adding an extra layer of security when you enter credit card information online.
Fair and Accurate Credit Transactions
The Internal Revenue Employees Federal Credit Union may report information about your account to credit bureaus.
Late Payments, missed payments, or other defaults on your account may be reflected in your credit report.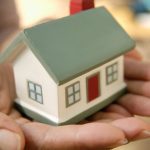 MORTGAGE
LOANS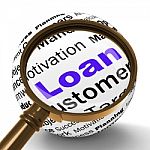 SHARE SECURE
LOANS
Click the link below for an online calculator to estimate a refinance on your current auto loan. The calculator will open as a popup. Please reconfigure your browser to accept popups from this site if necessary.
First Carolina Corporate 253184317
For Further Credit to Internal Revenue Emp. FCU 253175973
For benefit of ACCOUNT HOLDER'S NAME AND ACCOUNT #
DIRECT DEPOSIT
Internal Revenue Emp. FCU
253175973